The Good, the Bad, and the Ugly – Business Networking in the Uncompaghre Valley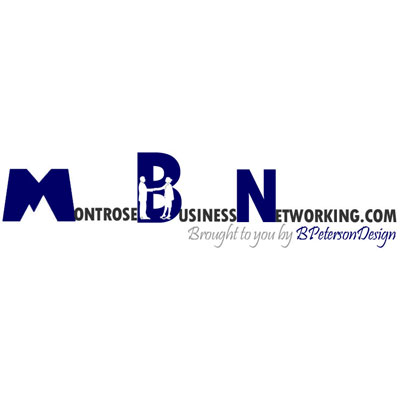 The Good, the Bad and the Ugly.
Living in a small town has its perks for businesses. For example, there's not as much competition compared to if you lived in the bigger cities. Of course, it also depends what line of work you're in. Real Estate Agents obviously have a lot of competition no matter where you're at. Something like a Marketing or Web Design Company you may not have as much competition because smaller towns are usually "behind in the times" so-to-speak and they aren't familiar with high-tech technology. The community doesn't always want growth because they want to keep the town's historical value, and they want to keep it a small town. Personally, I feel the smaller the better but I am an old soul. Growth doesn't bother me and neither does having a small town. Our business thrives in communities like this because we have come from a high-tech company and have a lot of business savvy in our background which makes us stand out from any competition we may have. We offer unique services, which usually drives sales itself.
There is something Ben and I have talked about a lot, and that is the networking in our small town. Every networking group or chain we've been a part of or looked into requires a hefty membership fee. I have done some research on how the bigger cities do it, and man, they have a great set-up! For example, one of the Business Networking Membership Groups follow all their members on social media. They don't weed out the smaller businesses or favor the ones who pay more money (obviously for logo placement at events or ads on their website the bigger companies rise up, but I'm talking about day-to-day stuff).  They like their posts and comment constantly on Social Media (Facebook, Twitter, and Instagram), they are sharing on their own social media platforms, they are working with local businesses closely to drive business their way, and involving small and large businesses alike.
Bigger cities also have Business-to-Business Networking Groups galore. And while following these groups, I've seen these businesses support each other. I started asking myself why our small community can't have something this great? I would think ours could even be better because of its small size. Bigger isn't always better! Sometimes, we just need to create these ideas ourselves instead of waiting for someone else to do it or waiting for someone else to better what is already out there.
Creating for the Community
My husband mentioned something to me the other week. He said we are a marketing company, so obviously, we already know how to market. We work as an additional team member with local businesses in our community, so obviously, we already know how to team up with other businesses and help drive sales. We are a small business in a small town ourselves, so obviously, we know how hard it is starting a new business from scratch and how difficult it is networking with very little options. And when you are a small company, you can't outrank the large and well-established companies and chain stores that are also paying for memberships in these Networking Groups. So that is why we decided to start our own Business-to-Business Networking Group.
We want a place where anyone in the Uncompahgre Valley can network and advertise their business and services. We want to grow these small businesses and support the owners and jobs they provide, and we don't want to weed out the "Little Man". We also felt the need to offer Business Showcases for free. We offer businesses a week of free showcasing. So every week we advertise a local business at no charge putting a spotlight on their services, any events they have going on, specials or sales, and a link to their website and social media pages. Yes, we are a marketing company but we are offering additional ways to market your company when you aren't buying our services. Our business is also about helping local businesses and forming a partnership, and this is just another way we can provide that.
Becoming A Member of our Business to Business Networking Group
Join our B2B Networking Group on Facebook if you are a business owner and/or entrepreneur in Montrose, Olathe, Delta, Ouray, Ridgway, Telluride, or anywhere in the Uncompahgre Valley in Colorado. You should not have to pay another cost just to network and support other businesses. We have also built a website to act as a Business Directory for customers looking to purchase services these local businesses offer. It makes it convenient to see all the local businesses listed in one spot. With a click of the button, these customers will be able to obtain the information within the business profile (their address, phone number, email, website, social media pages, etc). Once we get it built up, we can start pushing it for great search engine ranking.