Display & Remarketing Ads for PPC
Display ads are paid advertisements that appear in front of content on a website in the form of a graphic. Commonly referred to as banner ads, display ads are visually appealing and help increase your visibility. Remarketing is a cost-effective tool for PPC (Pay-Per-Click) because it allows your business to display ads to those who have already visited your site or have completed a predefined set of triggers. Sign up with BPD to capitalize on valuable visual real estate by displaying directly in front of new and old audiences.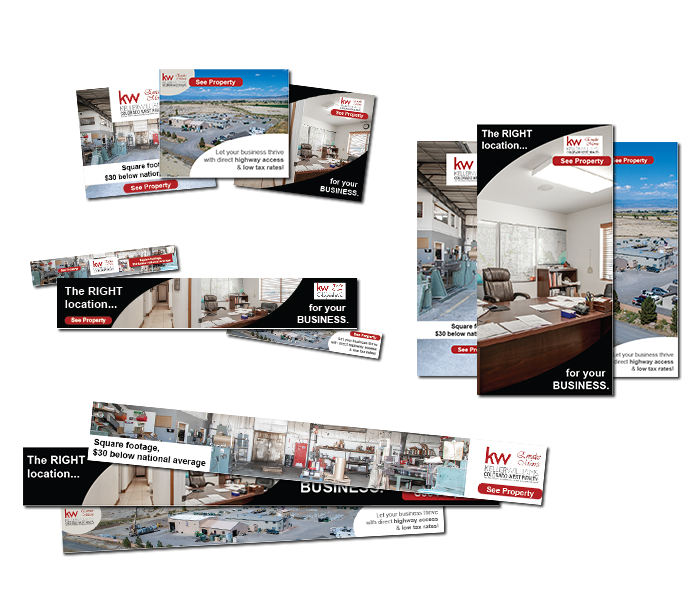 NEW PPC CLIENTS RECEIVE ONE COMPLIMENTARY SET OF CUSTOM BANNER ADS.
Our team will personally design ads featuring content inspired from your website and company literature. It's our guarantee that we'll aid you through any digital advertising process you request. This includes special promotions, specific products/services, and company milestones.
DISPLAY ADS
If your business is interested in branding – getting people familiar with your company's name – or if your company needs to promote a sale, display ads will prove to be a strong branding platform. Our experienced team will help your business increase brand recognition to new and old audiences through effective display advertising campaigns.
REMARKETING ADS
A crucial piece in helping you capitalize on advertising dollars is remarketing. This is an excellent way to boost the relevance and personalization of the ads displayed by targeting customers who have already viewed your site. Remarketing re-engages customers by placing your ads on sites they frequently visit, bringing them back to your product or service. A great example of this is when someone adds items to an online shopping cart but never completes the transaction. They would then start seeing ads for said product on another site to try to entice them back to the original site to complete the purchase.
Engage with your audience
Accentuate Your Offerings
Our completed sets include 10 attractive image ads we can rotate to catch attention and highlight your products or services. This allows fresh imagery with your brand messaging to be displayed to targeted customers.
Boost Long-Term Engagement
Our diversity of content strategies raises visual interest from set to set throughout your digital campaigns. The first PPC Ad Set is included during the establishment of your PPC Management Package through BPetersonDesign, but additional sets are only $249 each.
Effective Targeting
Integrating Google Analytics is a crucial part of our process to design and build highly targeted ad campaigns. This allows us to effectively display your ads wherever your online audience is.
Advanced Tracking Capabilities
Together, we'll build a relevant audience list that we can use to target specific ads to specific people. We will deliver custom advertisements and brand messages to the same people who visited your website and already showed interest.
Low Investment on Cost-Per-Click
By hiring a professional PPC agency, your advertising budget won't be wasted on a shotgun approach. Get the most out of your ad spend by expanding your reach with a more direct and skilled approach, starting with professionally designed ads.
Supply us with your company's branding information such as your logo, images, colors and brand messaging. Our Graphic Designers can create any branding and graphics your company wants.
Our graphic designers will utilize your company's brand messaging to create ads custom to you.
Review the ad set BPD created for you. You get one round of complimentary changes to your ad set. Additional changes can be made at $150/round.
Once you approve, your set of ads will launch directly into your Google Ads account.