Real Estate Photography
PROFESSIONAL PHOTOGRAPHY FOR REAL ESTATE LISTINGS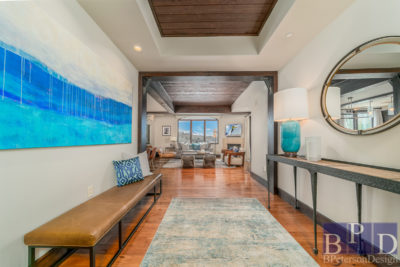 Real Estate
We all know most buyers shop around for houses online before they even decide to see the house in person. This is why Professional Real Estate Photography is so crucial to the real estate industry. Professional Real Estate Photography is not only for buyers, though; How you market your properties is important to sellers, too. BPetersonDesign is the premiere real estate photographer is Colorado and Arizona. We work with a vast array of clients, including hosts of AirBNB and VRBO rentals, Rental Agencies and Property Management Companies, Real Estate Offices, and even sellers of For Sale By Owner (FSBO).
Yes, we are insured!
We work closely with Colorado and Arizona Real Estate Brokers and Real Estate Agents as their regular Professional Photographer for new listings on the market or listings that aren't moving and need updated pictures that capture the interest of potential buyers. We photograph the interior and exterior of the home and property for sale or rent. Our basic Real Estate Photoshoot Session generally covers homes up to 2,500 square foot and includes up to 25 professionally edited pictures. Smaller properties or special instances which would cause the required time involvement to fluctuate will result in either less pictures or additional charges. Homes larger than 2,500 square foot are quoted on a case-by-case basis as we will need to account for the additional time required. Additional photos are available at $10/image and must be clarified ahead of time as our photographers only take the necessary amount of photos. Combine our Real Estate Photography Services with our Drone Services and Home Video Tour for the ultimate Real Estate Package!
Beyond Real Estate
While Real Estate is a big part of the industry we serve, BPetersonDesign also serves contractors, custom home builders and renovation companies. We understand how showing a Before/After Portfolio is a huge marketing tool for these construction businesses.
Style of Photography
Each photo we deliver is called a "flambient" composite image. This means we layer multiple exposure photos using a combination of Flash Layers and Ambient Layers. 1 photo could be made up of between 2-9 raw photos. We do not deliver the basic "3 bracketed" HDR photos that many real estate photographers do. This is why our photos are much more quality, and we can take on more challenging photoshoots.
While we serve all of Colorado and the surrounding areas, we have done work mostly in Montrose, Grand Junction, Ridgway, Ouray, Telluride, Crested Butte, Gunnison, Arrowhead Subdivision, Dolores, and Durango, Colorado. The Colorado Western Slope is our specialty, but the BPetersonDesign Team works with anyone who wants to use our high end services.
Schedule your Real Estate Photography Session with our scheduling system below. You will be emailed a Client Prep List along with our company policy with your order confirmation so you will know what to expect and what to plan for. Let's make some happy clients!
What is the Turnaround Time?
Our turnaround time is 24-72 business hours. Hover to learn more.
What is the Turnaround Time?
We offer a 24-72 business hour turnaround time. We know how excited your sellers and rental hosts are to get their home posted online, so we try to deliver product within 24 business hours. However, during peak times, it could be up to 72 business hours until you receive your photos back. This means if you schedule a shoot on a Friday, you photos could be delivered as early as end of day on Monday and as late as end of day on Wednesday, as long as it's not a Holiday weekend.
What is Included?
Our Basic Package includes up to 25 professionally edited photos, our Deluxe Package includes up to 35 professionally edited photos, prep checklist for your seller, and our company policy. Hover to learn more.
What is Included?
When you purchase our basic package, you will receive up to 25 professionally edited photos, a prep checklist for your seller to help assist them to prepare the home for our arrival, and our company policy including requirements and guidelines before our photographers arrive. This usually covers homes up to 2,500 square foot. We recommend for larger homes over 2,500 square foot, you get a custom quote as we recommend our Real Estate Photographers spend more time in the home and get more photos.