Services We Offer
We offer a bundle of services that we feel best serve local businesses. We are located in Montrose, CO but we offer service to the surrounding areas as well including Olathe, Delta, Cedaredge, Ridgway, Telluride, Durango, Grand Junction, Paonia, and Hotchkiss Colorado.
---
Fully Custom Computers
We design and build high-end and fully custom computers for every job imaginable. One of the things that set us apart is the fact that we deal with both hardware and software. It is easier to only deal with one side of it, but that would only leave our customers with half the support. Instead of only supporting the software and blaming the hardware for the issue, we can diagnose/repair the problem–not just waste your time.
We offer some of the best warranties in the industry. We can and have built everything from mild to wild. Need a simple workstation for the customer service person in your business but want to make sure that your purchase will be worry-free and start every time you need it? No problem. Need something with a little more power? How about a computer roughly the size of a large suitcase that can cold-boot in 30 seconds or less and push 6 monitors without breaking a sweat? We can even handle your home-use needs with everything from a simple home computer to a wild gaming machine or a small and quiet HTPC. We are constantly building/upgrading systems for our clients and for our own personal use. You can bet we are always researching to keep up with all of the new hardware.
We can also offer safe, secure offsite backups for all of your computers. We can store an encrypted backup on one of our servers to give you that extra piece of mind just in case the unthinkable happens.
 Watch this short video showcasing one of our custom built computers:
---
Computer and Laptop Repair
We offer support and repair for Laptops and Desktop computers. Even something as menial as installing a new printer can all of the sudden become a huge nightmare when things go awry. We are here to help for installing new software/hardware, troubleshooting applications, optimizing your system, removing viruses, etc. Because of our high level of customer service, a lot of our clients rely on us to source and install all electronics for their businesses. It is much easier and more time efficient to let the work be done by professionals than to be guessing what you need and attempting to get things setup to work like you want.
We can even offer a consultation to go over ways that you can run your business more efficiently by utilizing new technologies, and of course offer clear and easy-to-understand explanations of how things work and how they can help you.
---
Web Design and Development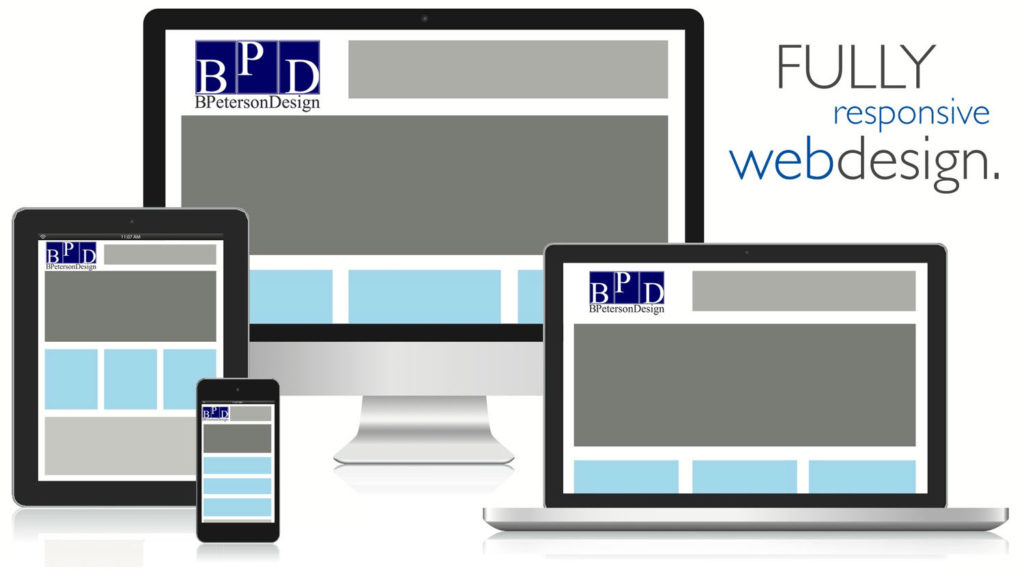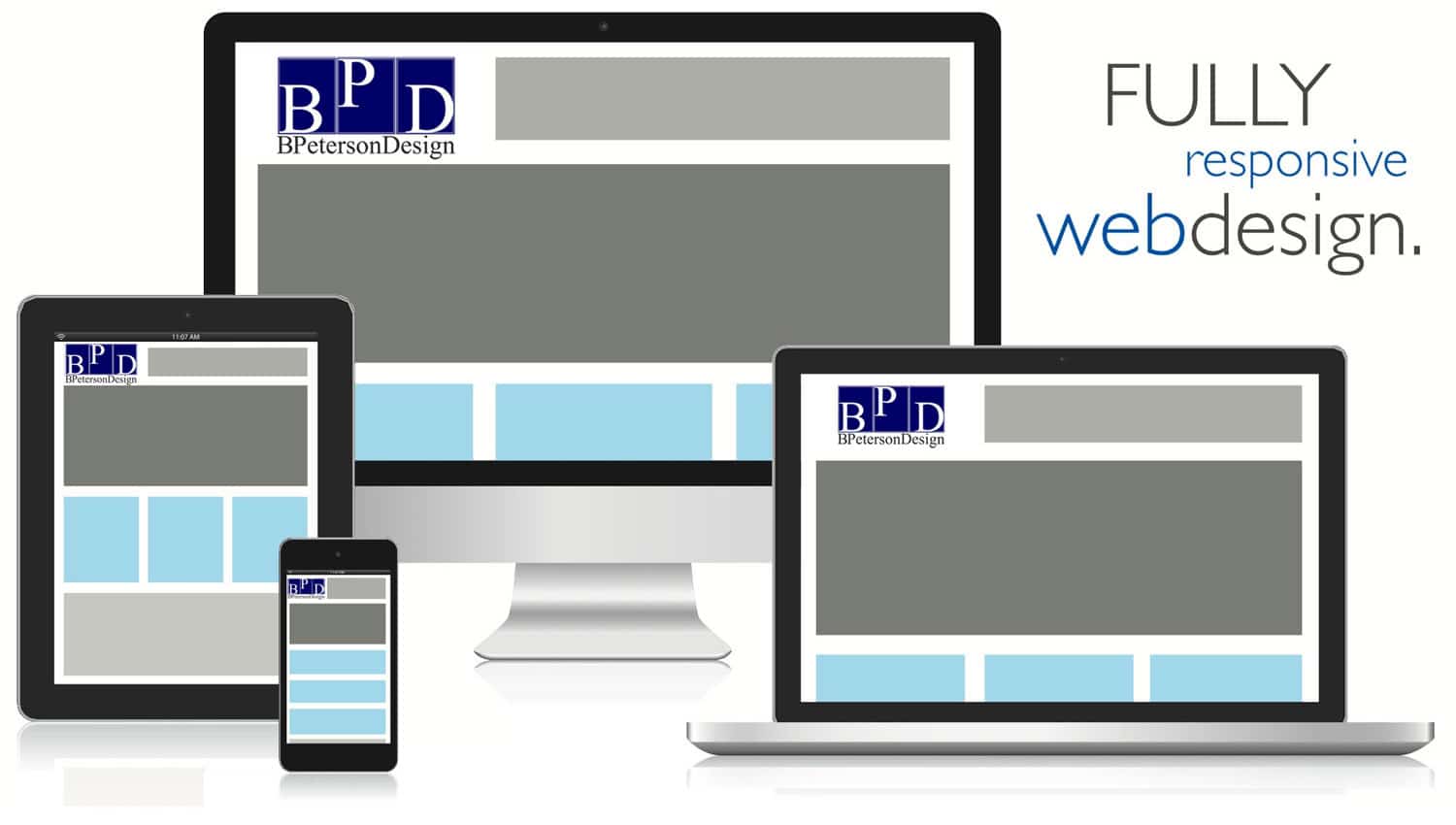 BPD takes pride in developing responsive websites in WordPress Websites and Custom Coded Websites. Along with web development, we also offer web hosting and maintenance packages so you're never left in the dark. Janae, our kick-butt web designer, will make sure your website is a statement of your business and will go over colors, themes and ideas you created in your head so we can present it to the world. We can update and implement all new ideas to keep your website innovative, and grow your search engine visibility through search engine optimization (SEO). Not so creative? Let's talk about your goals and let us take charge of the creativity and imagination!
---
Social Media Marketing
We understand that whether you are in a competitive business or just swamped with running your company, it's natural for the Social Media side of your business to be slacking. Don't lag behind your competition and online presence just because you don't have the knowledge or time to take over your Social Media platforms. BPD will take over your [but not limited to] Facebook, Twitter, Google+, and YouTube Pages. Most of our packages include paid advertising and marketing campaigns. We will create content for your pages and post as often as you choose. We are all about starting out with Organic views first. Ask us about our Social Media Marketing Packages!
---
IDX Integration
We offer IDX integration for CREN MLS members' website. This means real estate agents who are members of Colorado Real Estate Network MLS can gain access to the public property search for their customers to search available listings currently on the market.
---
Blog and Newsletter
Posting on your e-blog and creating online newsletters for your audience is a big commitment when you are focusing on other areas of your business. Delivering uniquely fresh and valuable content for your company can be hard to deliver on a regular basis. BPD can take over your business blog and company newsletters filling it with targeted keywords, unique and fresh information, and what could be perceived as valuable content. This could help with your search engine ranking, give your targeted audience content they're interested in, and will allow you to stay on top of other areas that help your business flourish.
---
Professional Videography
Let us take your marketing to the next level with a Professional Video to accentuate your business, character, and services. We can put together professional home video tours for real estate agents and brokers or highlight your team and their important roles that make your business a success. We use professional video editing software!
---
Aerial Drone Photography and Videography
Speak with Ben Peterson, our Drone Pilot, about purchasing promotional and marketing material using Drone Footage. Our High Quality Drone Videos are edited using our Professional Video Editing Software and branded for marketing and promotional use. Our Drone Videos are popular for marketing Real Estate. We work closely with Real Estate Agents and Brokers to capture the footage they need to market their listings effectively.
---
Real Estate Photography
We work with Real Estate Brokers and Agents as a Professional Photographer for new listings on the market or listings that aren't moving and need updated pictures that capture the interest of potential buyers. We will photograph the interior and exterior of the home for sale and property. We can also get Drone footage for an additional cost.
---
Everything Else Electronic
We have our hand in nearly everything having to do with electronics and can offer products, services and advice for almost any application. Well, BEN can! BPD has done everything from high-end home theater installs to running new network cable to offer a new level of connectivity for your devices. Want to be able to turn on the lights in your house with your cell phone? We can do that. Want to get rid of your cable bill but still want to be able to watch the new shows and movies by streaming them? We can do that as well. Wirelessly have music in your backyard? Done. Want to be able to read the information from your OBDII port in your car on your cell phone in real time? You guessed it… we can do that, too! There really is no end to how you can integrate electronics deeper into your life to make everything easier and more enjoyable. Welcome to Ben's unleashed world of geek! He will love to talk to you about some of the ideas you were thinking would be cool to integrate in your every day life.