Computer and Laptop Repair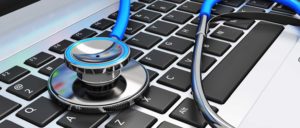 We offer exceptional support and repair for Laptops and Desktop computers. Even something as menial as installing a new printer can all of the sudden become a huge nightmare when things go awry. We are here to help for installing new software/hardware, troubleshooting applications, optimizing your system, removing viruses, etc. Because of our high level of customer service, a lot of our clients rely on us to source and install all electronics for their businesses. It is much easier and more time efficient to let the work be done by professionals than to be guessing what you need and attempting to get things setup to work like you want.
Is QuickBooks having issues synchronizing with your bank account? Is your scanner not working properly? Is your laptop really slow? Does your computer need a cleaning? Our Computer Repair and Laptop Repair Services has no end in what we can do. You can drop it off at our office or we can pick it up at your house depending on your location.
Schedule a meeting with us below, or Contact Us to pick our brain first.