Hayden Outdoors Partnership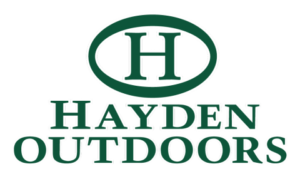 How Will This Work?
BPetersonDesign and Hayden Outdoors partnered up to offer their agents exclusive Hayden Outdoors Videos. If you are a Real Estate Agent employed under Hayden Outdoors, Contact Us to book your session(s) for Drone Services and/or a Home Video Tour. We will invoice Hayden Outdoors after the session is completed, then they will be the ones to bill you. BPetersonDesign will edit the footage we film using the Hayden Outdoors Video Presets and Voice-Over Guy, then will send it to the agent for approval before sending it to the Hayden Outdoors' Marketing Department to post it live.
How Much are the Agents Charged?
BPetersonDesign will travel up to 60 miles at no charge. After 60 miles, we charge 50 cents a mile. Our hotel room, if we should have to stay overnight, is covered up to $100. We charge $250 per location for Drone Services, $110 a Home Video Tour, and $110 for Real Estate Photography. We charge a $250 editing fee for the Video. This does not include the Voice Over Guy, which is a separate charge and is not charged by BPD. For information on what that cost is, you can reach out to your contact at Hayden Outdoors.