Hayden Outdoors Partnership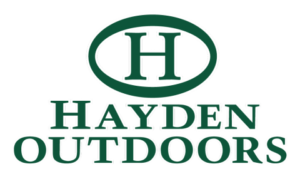 How Will This Work?
BPetersonDesign and Hayden Outdoors partnered up to offer their agents exclusive Hayden Outdoors Videos. If you are a Real Estate Agent employed under Hayden Outdoors, Contact Us to book your session(s) for any of our real estate services including Drone, Photography and/or a Home Video Tours. We will invoice Hayden Outdoors directly after the session is completed and the video has been approved, then they will be the ones to bill you. BPetersonDesign will edit the footage we film using the Hayden Outdoors Video Presets and Voice-Over Guy, then will send it to the agent for approval before sending it to the Hayden Outdoors' Marketing Department to post it live.
How Much are the Agents Charged?
BPetersonDesign has worked with Hayden Outdoors to come up with a set price for all Hayden Outdoors' agents. Please view the Work Flow and Price List created just for Hayden Outdoors Real Estate Agents. Click the image below to open up the PDF.