Home Video Tours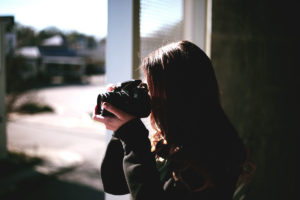 One of our most popular services we offer are our Home Video Tours (some clients refer to them as virtual tours). We work with Real Estate Agents, Real Estate Brokers, Hosts of Rentals, and Rental Management Agencies to capture professional and inviting Home Video Tours for residential, commercial, and land real estate. Our Videographers film beautiful shots of the interior and exterior of the home for sale or rent. You will love working with our team through the process, as we are easy to work with and we take your opinions and suggestions to heart. We are more than just a third party company you hire, we are your partners in crime… er, we mean business.
While we serve all of Colorado and surrounding areas, we have done work mostly in Montrose, Telluride, Ridgway, Ouray, Dolores, Grand Junction and Durango, CO. The Western Slope is our specialty, but the BPetersonDesign Team works with anyone in the United States who wants to use our high end services.
We offer Sunset and Twilight Photoshoots as well as weekend and after hour shoots for an additional fee. Please reach out to our team if you need to schedule something after our regular business hours.
If the home you want us to film is outside of Montrose, Colorado city limits, we charge .50 a mile. If you are located far from Montrose (maybe even outside of Colorado), reach out to us to find out if we can come up with a flat rate or come to an agreement.
Be sure to combine our Home Video Tour service with our Drone Services and Real Estate Photography for the ultimate Real Estate Package.
Schedule your Home Video Tour with us by using our scheduling system below!