E-commerce Website Design
ALL-IN-ONE PACKAGES. NO CONTRACTS.
Offer your customers a digital shopping experience with a responsive E-commerce website to beautifully display your products. Our websites are individually built with initial SEO (Search Engine Optimization) in mind for your industry to set a healthy foundation of good Google ranking. Whether you're a new business bringing your products online for the first time or you're an established company already selling your products on third party websites, BPetersonDesign can streamline all of these platforms in one place for easy order processing.
BPetersonDesign has created a step-by-step process to streamline the design process, making a normally overwhelming experience an easier one. Your very own assigned Project Manager will send you a mock-up of your completed new site so you can view it before it launches.
Here's What Our All-In-One Packages Include:
Integration Add-On Options
Monthly Website Care Report

Keep your site up-to-date with the latest security and performance technology

Search Engine Optimization (SEO)

Your very own assigned Point-of-Contact

Some packages include Facebook Management and monthly blog articles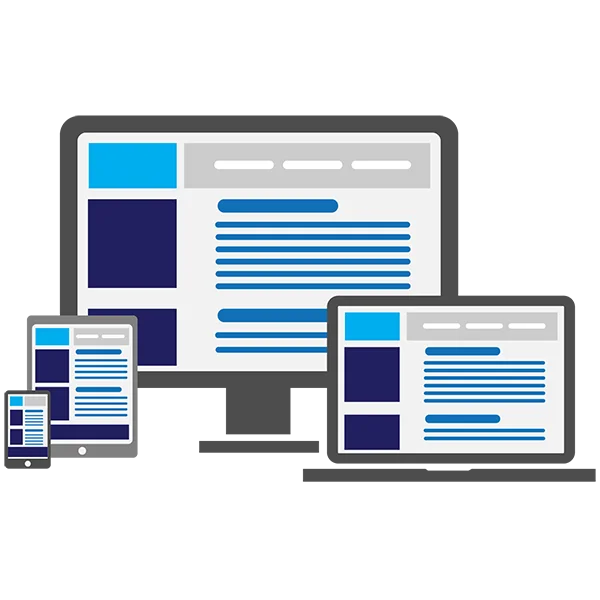 Responsive Designs
Our responsive website design is the name of the game. Your site will offer a seamless experience for customer ordering as it will function perfectly on all devices. How your ecommerce website responds to different screen sizes is crucial for your web design. If customers are frustrated with your design because it doesn't respond to the device they are using, they will leave your website. This affects your bounce rate and leads to bad Google ranking.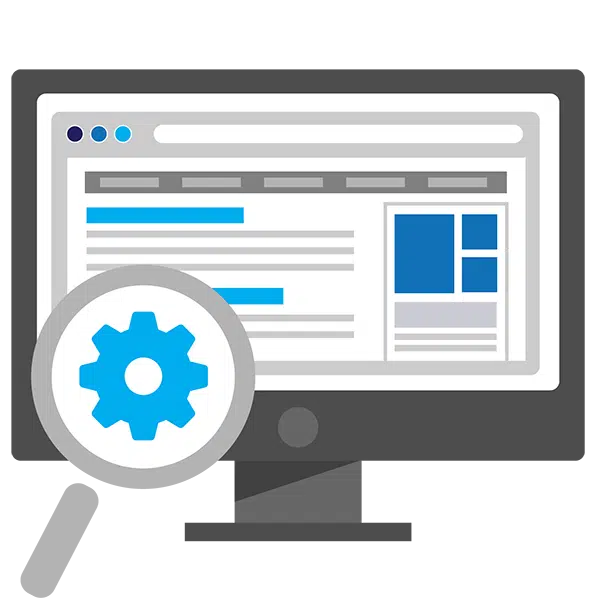 Search Engine Optimization (SEO)
SEO is more than just Google keywords and phrases. It's about the user experience as a whole. Choosing the best target phrases and having original and the most relevant content to reach your target audience is crucial for your website. While the content will come from you, our SEO Specialists will optimize your content within the write-ups you send us. That is why working with our team will have maximum results when building your new web design.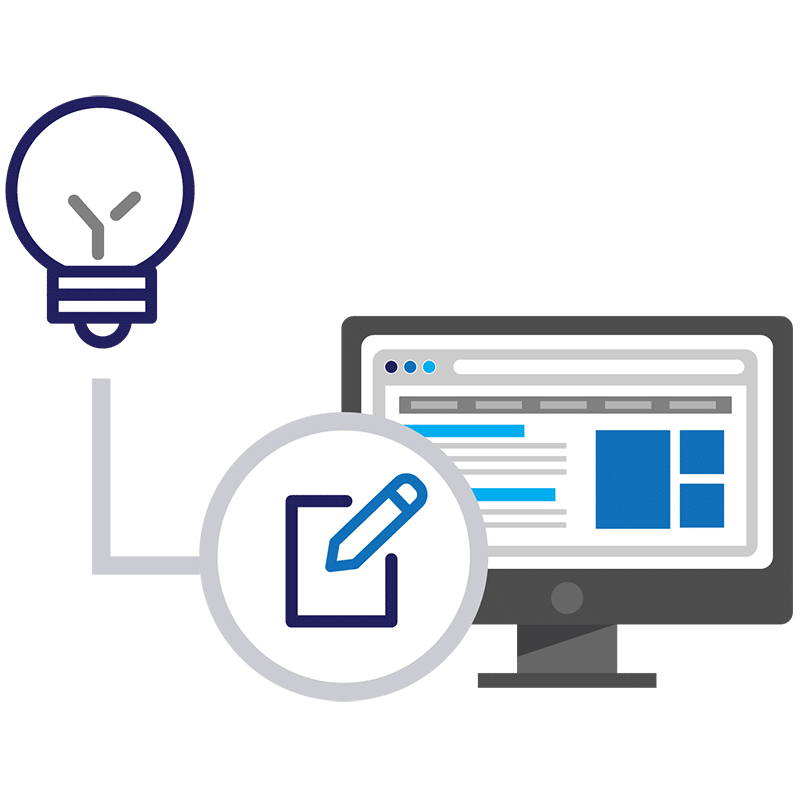 Content Creation
Your assigned point-of-contact will work with you to make sure your website has the content it needs. You will be responsible for what pages you want on your website and the content to go on those pages. No one knows your company or business plan better than you. Our staff will be responsible for strategically putting together the website layout that best meets your goals.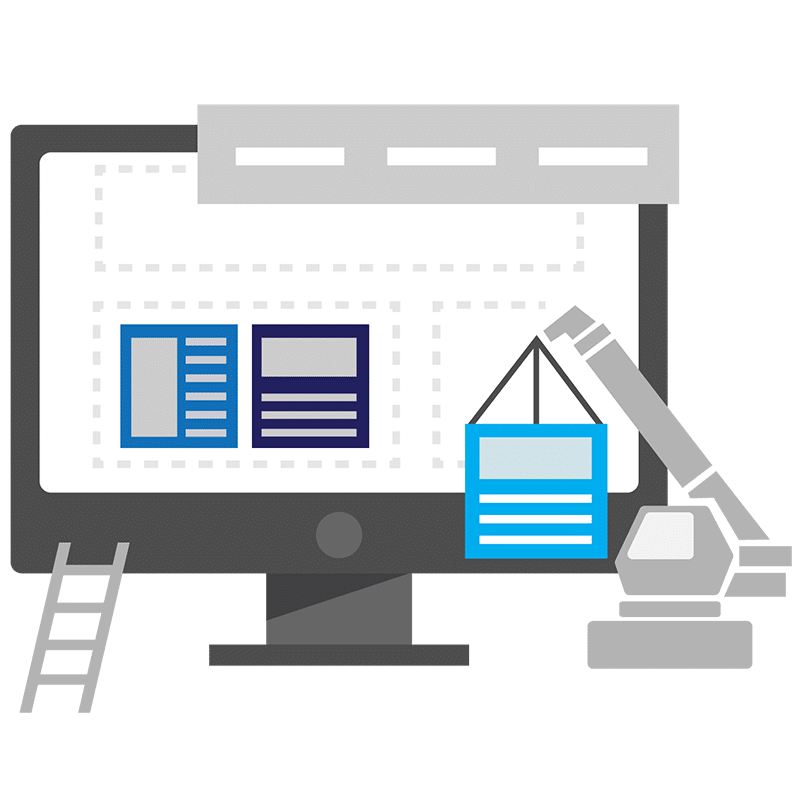 Monthly Updates
Our included Monthly Maintenance Package gives you the opportunity to improve your web design after it's launched. Making small updates to your website once it's live keeps it from looking stagnant, which is a negative to search engines. Keeping your website updated keeps your customers informed and your content evolving.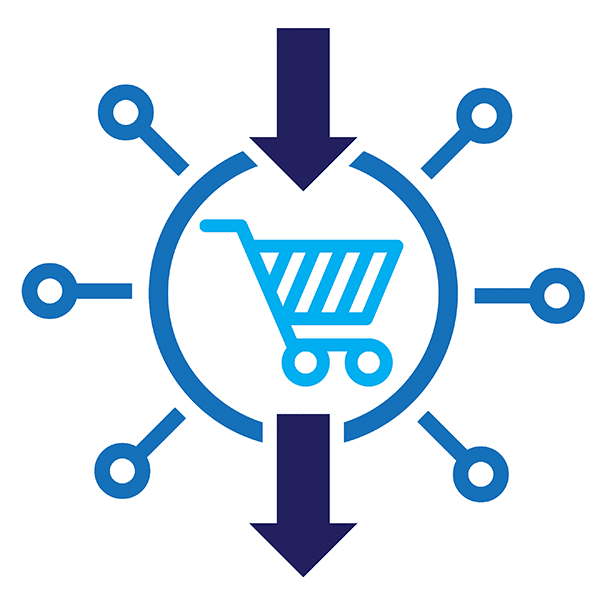 Integrations + Consulting

Moving forward with an E-commerce Website is intimidating. Many business owners find just the idea of starting one overwhelming. You can be confident that our no-obligation meetings will ensure you that you won't be alone during the process. Our integrations can help you streamline third party selling platforms (such as Etsy, Amazon, eBay, etc.) into one portal for easy inventory management and order processing. Our integration add-on options include our credit card processor, accounting software, and even tax calculation and management.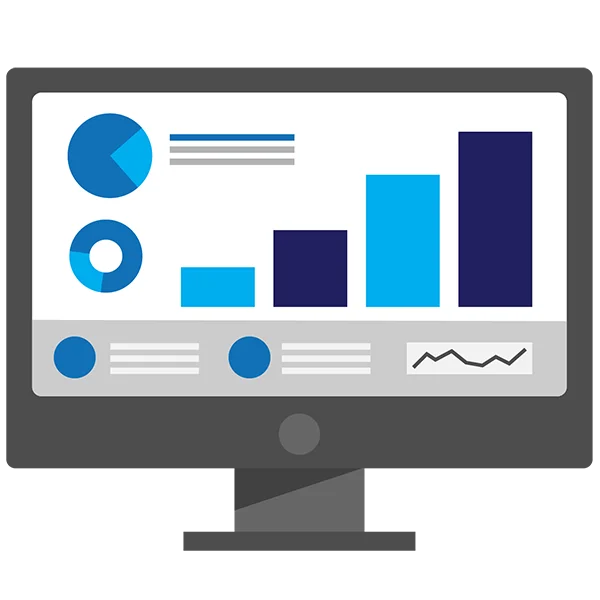 Website Care Report

Your new website will have a custom Website Care Report emailed every month, which will give you an overview for the last 30-days of updates performed on your site, backups taken, overall uptime, Google Analytics, security, your PageSpeed score and performance of the site, how you rank for keywords you're tracking, and how many online orders you received and their total.
Frequently Asked Questions
Content
Your website content comes from you! It's important to do your due diligence when it comes to this part of the design process. In your website packet, we provide you guidelines and a checklist. The purpose for that is to get your business plan "on paper" and to help you think about certain areas of your business that never crossed your mind. You will be working with a point-of-contact to streamline the system so you're only working with 1 person from our team. We can also grab the content that's already up on your existing website. You can edit, add, or remove anything once your new business website is launched.
We understand that you may have more of a budget than you do time. In cases like this, we do have trained and qualified content creators on staff at an additional fee. However, we do request that someone in your company are available for questions and can still provide us with content that is requested from our team.
The pages you receive depends on which package you choose. Once you consult with our team and decide on what content will be displayed on your new website, we can then narrow down the total pages that will be displayed on your professional business website.
Domain and Hosting
Yes! BPetersonDesign recommends that you use your existing domain (this is best practice for SEO as well). We will need your credentials to your provider in order to transfer your site from your old hosting to our hosting.
Yes! It will be up to you to determine how many emails you want under your website domain.
We recommend replacing your existing site with your new business website so your content and placement doesn't conflict with each other. By keeping your old site up and running and launching a new website, the sites may have duplicate content which will be ignored by Google. Having duplicate content and multiple websites will diminish any efforts towards SEO and great ranking on search engines.
Maintenance
Integrations
Yes! We have clients that sell their products on multiple selling platforms plus their E-commerce website. We will streamline all orders into 1 hub so you can easily manage your inventory as well as process orders. We can train you how to use the hub as well as what steps we recommend for a seamless workflow.
Many accounting softwares can be integrated with our E-commerce Websites, but it depends on the capabilities they offer. We can help you determine if your accounting software is one that can be integrated.
It all depends on which integrations you want to implement. We will give you a custom quote ahead of time so you can determine which integrations you want to move forward with and their benefits.
What We Need to Start Your Website:
You will be assigned an Account Manager that you will work with through the development of your website. They will provide you step-by-step emails for each phase. This will ensure that we get everything we need to start your website without overwhelming you with a large running list.