BPetersonDesign is a Colorado and Arizona Website Design Company specializing in strategic and high performing websites for small businesses. Our Digital Marketing and PPC Management Services were built to give your business a strong online presence, send more traffic to your website, capture leads, and reach new audiences. We exist for the sole purpose of growing small businesses – and we do it differently than most!
How Can We Help Your Business Grow?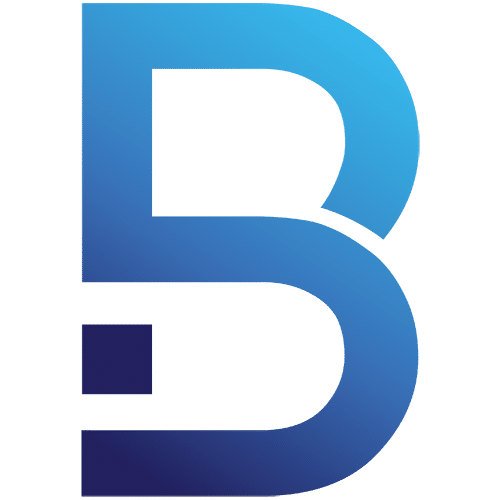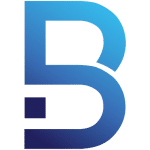 "BPetersonDesign is a company of strategy. Everything our marketing agency creates has a strategy, and that's what makes us so effective.
BENJAMIN PETERSON, President
What We Do
The BPetersonDesign team provides strategy consulting for small businesses. We know the importance of competing online, and whether you are a local business or a nationwide one, we are the Website Design and Marketing Company you hire when you're ready for results.
We utilize our expertise with our suite of Internet marketing tools to ensure our clients are getting in front of the right audiences. Once you are set-up, we closely monitor the market and competition, identify trends and demographics, and locate opportunities to help clients prosper in an ever-changing marketplace.
What separates our company from our competition is not only our transparency and giving all of our accounts the attention they deserve, but equipping ourselves with a seasoned team of gifted graphic designers, creative web designers, and educated digital marketing specialists. Everything we create, we create with a strategy to ensure it will be effective. That is how our Marketing Agency works for your business!
Find out for yourself what makes us different
Janae and Ben were so friendly and welcoming when I went in to meet with them! They were fantastic and very knowledgeable in answering all of my questions about security and website design. When it comes to getting website updates I was pleasantly surprised how quick they were to respond and have the updates done. In the age of technology where every business should have a website, I sure am glad to have BPetersonDesign as a trusted resource!
This company is phenomenal!! I can't say enough. They all work together like a well oiled machine. They are soooo friendly, and easy to work with. Funny too I might add!!
BPetersonDesign helped us with our Digital Marketing Campaign for our business with retargeting Google Ads through the display network. They are very easy to work with. Thank you!
When I needed help creating a new website for my dog breeding business, I couldn't have found a more friendly, professional and knowledgeable group than the BPeterson Design Team. My original hand done website was getting lost and tougher to find in a search engine. I wanted a new and professional website to make Alpine Bernedoodles stand out and get noticed. Ben and Janae did just that! They understood my vision, listened to my countless ideas of what I wanted for a look and created a website that is always receiving compliments from current and future owners. And, BPeterson Design got me to page 1 of Google within the first 3 months of publishing the new website.

The team has been there for everything I have needed for my internet presence. They created a Watermark for photo's, started a new Facebook page and have selected targeted markets to promote my business. Their team maintains the page so I don't have to spend valuable time worrying about whether I have missed a question on facebook or fallen behind on keeping my page current, it's all taken care of quickly.

My business has seen an amazing increase since I signed on with BPetersonDesign and I highly recommend the entire team for anything you might need to increase your business presence on the internet.
Janae is always 10 thoughts ahead and is extremely creative. I recommend her team.
When we moved our website over to BPetersonDesign, I was hoping for a cleaner looking website. What I didn't expect was a dramatic increase in web traffic and calls regarding our services. I'm impressed by the quality website design and the initial boost in traffic.
Every step of the way, Janae is right there. Greatly appreciated and really feel I am with the right people to put me on the map with my on-line presence.
I just used Janae to design and launch my eCommerce Website. I am absolutely thrilled with the end product and loved working with everyone. This company is professional and being someone who is not very internet orientated, Janae walked me through the process patiently! Looking to take the plunge into e-commerce? BPetersonDesign should be your first choice.
Ben and Janae are a dynamic duo that bring a level of skill and professionalism to every interaction and task we have requested from their team that is very rare and so appreciated!! The changes they have already implemented to our marketing plan and are continuing to provide have been incredible, and are already in three short months providing measurable return on our investment. We are excited to see just how much growth is coming our way this year because of their expertise and assistance!! Thanks guys…you're the best!
We were very pleased with our appointment with the staff at BPetersonDesign.. They were extremely professional and knowledgeable concerning all the great possibilities using their services concerning website design and maintaining our site and ongoing maintenance. They offer numerous other services including monitoring Facebook, blogs, coming over and taking pictures with drones and cameras. They are very easy to connect with when you have questions.
These People!! You will not find a more professional, proficient or intelligent team than what BPDesign has created! They absolutely care about businesses in Montrose and go above and beyond to create quality relationships and a respectful image for each client. They are fun, kind, helpful and very down to earth. I recommend them with 5 stars hands down!! Thank you to the BPD team for your hard work, knowledge and those great smiles that meet us when we darken your door.
Ben answered all of my questions and even those I didn't know I needed to ask! Janae has been very prompt and helpful in the development of my site. I look forward to a long and lucrative relationship with BPetersonDesign!
My business wouldn't be where it is today without BPetersonDesign, as I wouldn't be able to focus my attention where it needs to be if I was trying to do it all myself. I started out doing it, but with the growth we have experienced, my attention was divided up into too many areas for me to succeed in any one direction. After an email issue had my entire online communications down, I reached out for help. BPD acted with urgency and got my email back up and running. After they assisted me with all my IT issues, I decided to send them my SEO responsibilities. Once I saw how much they improved both my IT and SEO aspects of the business, I then entrusted them with my web design and hosting. They have relieved so much of my workload and have done it BETTER than I could have. I feel very lucky to have found the BPD team who I know can handle the technical side of things with ease and allow me to focus on what I need to focus on. I also have to mention…I have had SO many compliments from both customers and competitors on our marketing and website. That says a lot!!