Small Business Website Design
ALL-IN-ONE PACKAGES. NO CONTRACTS.
Our website designers take pride in developing fully responsive website design for small businesses. With websites being the "make it or break it" tool for small businesses, it puts a lot of pressure on business owners to make sure their site is not only ranking on Google, but it's also effective when potential customers are browsing for their services.
BPetersonDesign has created a step-by-step process to streamline the design process, making a normally overwhelming experience an easier one. Your very own assigned Project Manager will send you a mock-up of your completed new site so you can view it before it launches.
Here's What Our All-In-One Packages Include:
Monthly Website Care Report
Keep your site up-to-date with the latest security and performance technology

Search Engine Optimization (SEO)

Your very own assigned Point-of-Contact

Some packages include Facebook Management and monthly blog articles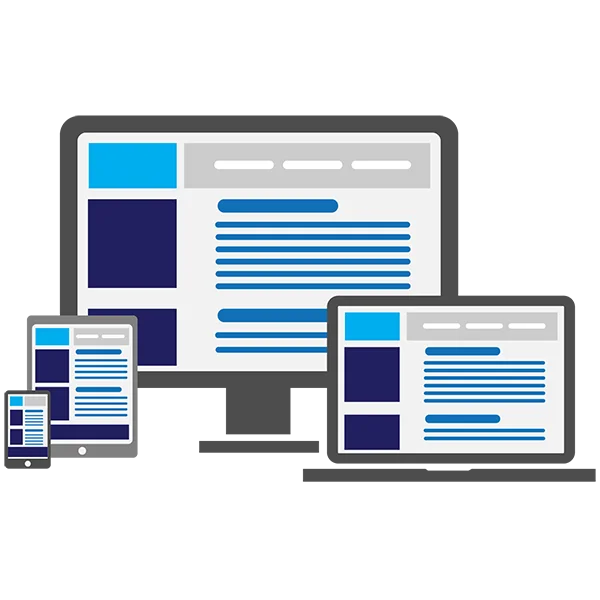 Responsive Designs
Our responsive website design is the name of the game. Your site will look great and it will function perfectly on all devices, which include phones, tablets, and desktops. This will make your website Google friendly… and customer friendly, too! How your website responds to different screen sizes is crucial for your web design. If customers are frustrated with your design because it doesn't respond to the device they are using, they will leave your website. This affects your bounce rate and leads to bad Google ranking.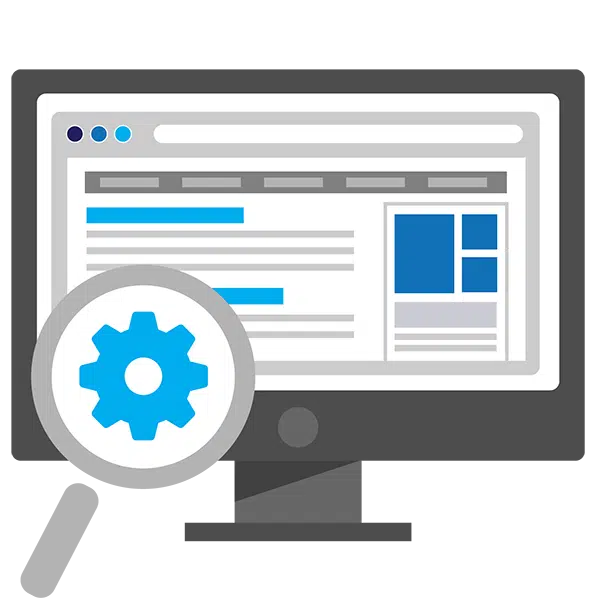 Search Engine Optimization (SEO)
SEO is more than just Google keywords and phrases. It's about the user experience as a whole. We'll help make sure your target audience will find your business website once it has launched. Choosing the best target phrases and having original and the most relevant content to reach your target audience is crucial for your website. While the content will come from you, our SEO Specialists will add in SEO-Rich content within the write-ups you send us. That is why working with our team will have maximum results when building your new web design.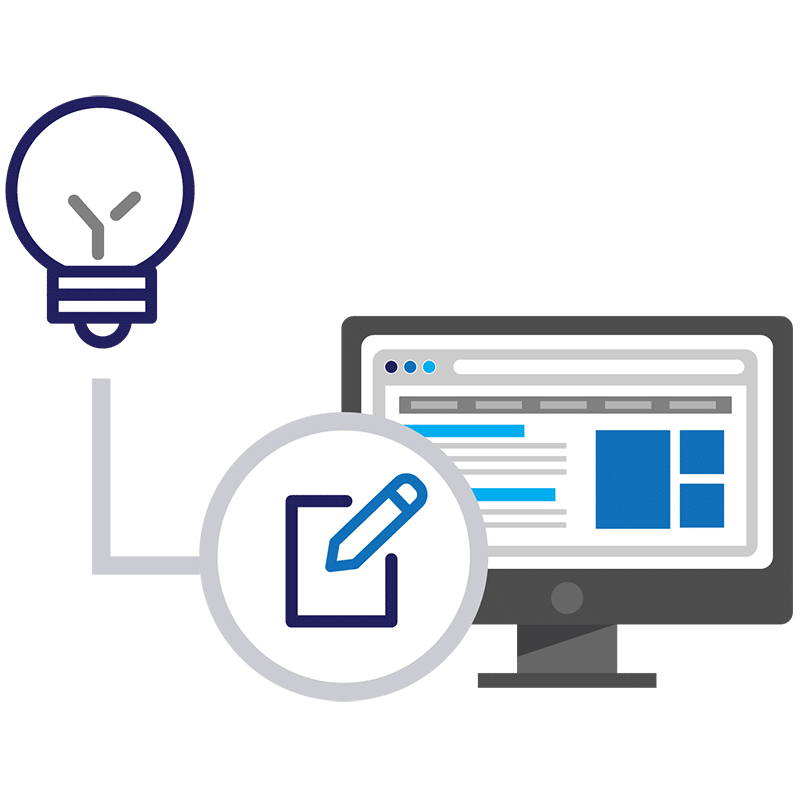 Content Creation
Your assigned point-of-contact will work with you to make sure your website has the content it needs. You will be responsible for what pages you want on your website and the content to go on those pages. No one knows your company or business plan better than you. Our staff will be responsible for strategically putting together the website layout that best meets your goals.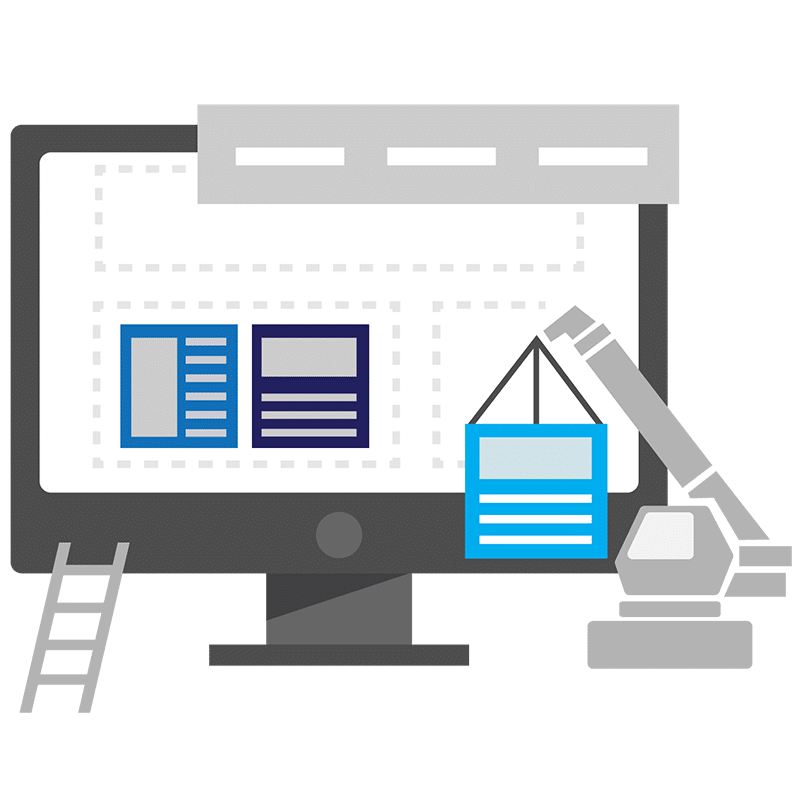 Monthly Updates
Our included Monthly Maintenance Package gives you the opportunity to improve your web design after it's launched. Making small updates to your website once it's live keeps it from looking stagnant, which is a negative to search engines. Keeping your website updated keeps your customers informed and your content evolving.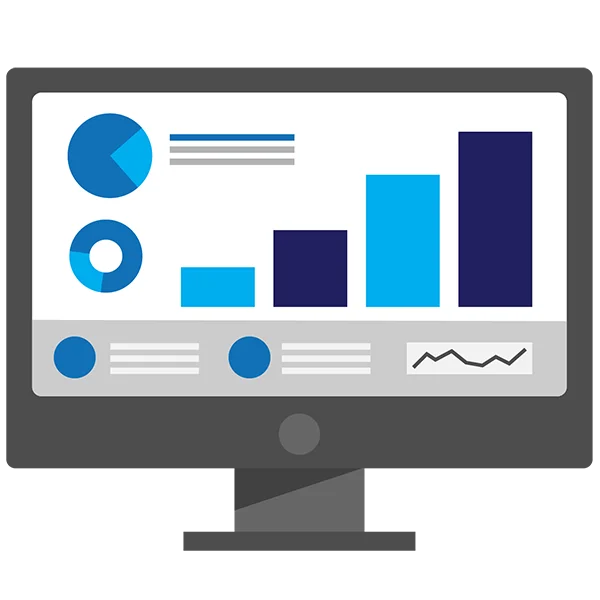 Website Analytics
Your new website will have Google Analytics, which will allow you to see who's interested in your business and will allow you to discover who is visiting your site and how they're engaging with it. The statistics don't lie! This will help to determine what updates should be made to your website and how you can better cater to your audience.
Frequently Asked Questions
Content
Domain and Hosting
Yes! BPetersonDesign recommends that you use your existing domain (this is best practice for SEO as well). We will need your credentials to your provider in order to transfer your site from your old hosting to our hosting.
Yes! It will be up to you to determine how many emails you want under your website domain.
We recommend replacing your existing site with your new business website so your content and placement doesn't conflict with each other. By keeping your old site up and running and launching a new website, the sites may have duplicate content which will be ignored by Google. Having duplicate content and multiple websites will diminish any efforts towards SEO and great ranking on search engines.
What We Need to Start Your Website:
You will be assigned an Account Manager that you will work with through the development of your website. They will provide you step-by-step emails for each phase. This will ensure that we get everything we need to start your website without overwhelming you with a large running list.