Professional Website Design
Serving Nationwide with locations in
Cave Creek, AZ & Montrose, CO
Websites that work harder, perform better, and deliver real results! Unlike most website design companies, BPetersonDesign puts together a complete web package to benefit your company to the full extent. Our websites cater to your business and around your target audience, so you are relevant and valuable. And your assigned point-of-contact works closely with your business on a monthly business – we don't forget about you once your website is completed.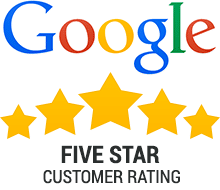 Domain Management
All domains are managed by BPetersonDesign. We make sure your domain never expires so third parties can't swoop in and take it and try to re-sell it to you at a ridiculously high cost.
Custom Hosting
Websites are hosted in-house on BPD hand-built servers. This means your websites load quickly, your site won't be shared with anything malicious, your site is more secure, and your site is regularly backed up. All Google-approved features!
SSL Encryption
Google is enforcing SSL Certificates in order to be ranked on their search engines. This is their way of protecting all their users. All our websites and its users are secure with HTTPS. All the websites we build are encrypted by an SSL Certificate when we launch.
Monthly Maintenance
For better Google ranking on search engines, Google wants your website to be consistently up-to-date. Our Monthly Maintenance program is included with every Website Package. This makes sending us consistent updates for your website affordable.
Protection & Firewalls
Your website is protected from hackers with our regular performed security updates and custom firewalls. When Google crawls your sites and finds spam embedded on your site, the website is not only no longer relevant to your users, but it's potentially unsafe. Our technicians are alerted at the first sign of unusual malicious activity.
Unlimited Company Emails
That's right – even unlimited company emails that end with your domain. We understand how frustrating it can be to host your site and emails with different companies, and having to pay extra just so your team can have company emails. You can easily add-on or remove emails as your team changes and grows!
Your Own Assigned Point-Of-Contact
You will be assigned your own point-of-contact for your website. This Account Associate will be trained by the Account Manager on how your site was put together and why, who your company is, and what your goals are. Then moving forward when you contact us, you only have to deal with 1 person at BPetersonDesign – and this way, they are already familiar with your account and the best way to move forward for your concerns.
Strategy Based
Everything we do to create and maintain your website has a strategy. Once we get to know what your company does, we then get to know who your target audience is. When we figure that out, we base your whole website around that.
SEO
From the early stages of building of your new website, we lay down the foundation of Search Engine Optimization. This means SEO is built-in to your website from the beginning, and optimized throughout the year once we start seeing how those keywords are performing.
Real People
When you choose to use BPetersonDesign, you will be working with real people who work in-house. Real people answer the phone and real people will call you back. No automated machines or robots.
No High Pressure Sales
From the very beginning, you will never experience high pressure sales or pushy salesmen. Our team is trained to educate and answer questions. We exist solely to help your business grow, and we understand the web design agency you choose needs to be the best fit for you and your company.
No Contracts
Our company has never been one for contracts. We have built our company on the foundation of "being the best fit for our clients". If we both decide we are not a good fit for each other, then nothing good comes from roping someone into a contract they don't want to be in. This also gives BPetersonDesign the opportunity to continually earn your business.
High Touch Service
All of our clients work one-on-one with an Account Manager dedicated to you during the design process. This ensures nothing slips through the cracks and avoids you getting a different person each time you contact us. This also guarantees your website will align with your goals that we talked about during our initial consultations. All website designers and SEO specialists are Google-certified and keep up on the latest Google articles and information.
Packages For You
We have different Web Design Packages that fit your business' goals and budget. Each package includes the same foundation for high performance, but additional features include monthly blog articles and Facebook management that can be rolled in – also with no contracts.