We live in a digital world – That is good news for small businesses! The technology and marketing platforms that are available to us now allows companies to utilize these tools to reach more people and grow their business. However, finding a digital marketing company with the knowledge and capability to do it right in these small communities is hard to come-by. In fact, the marketing industry is so saturated with digital marketers who are "winging it" and taking advantage of these trusting small businesses is giving very serious companies such as ourselves a bad reputation. Don't let these digital marketing agencies selling "snake oil" scare you away from utilizing smart marketing to reach your targeted audience.
Here's why your Anthem, AZ small business needs to be using Digital Marketing.
It Goes Hand-in-Hand with Word of Mouth
People in Anthem make this town a tight-nitch community – they trust local recommendations. You may have noticed how many of the locals get on the AnthemStuff Facebook Group to ask their fellow peeps for personal recommendations on what companies to use. Then the town gets on and recommends their favorite small business.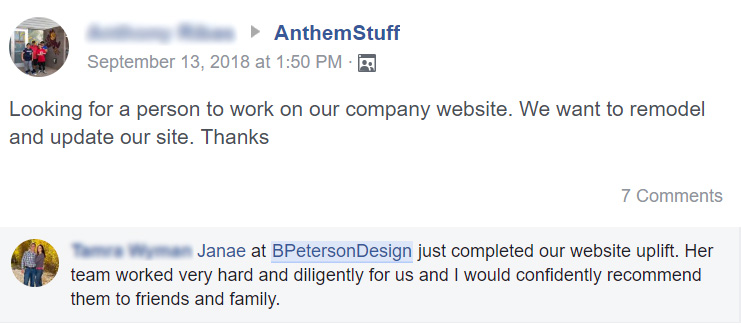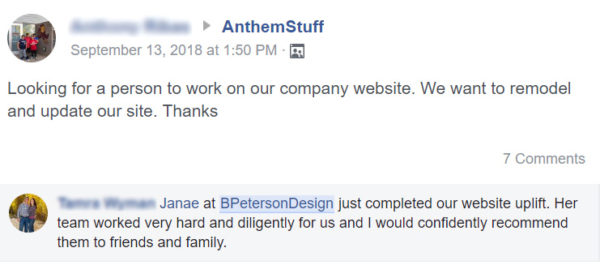 Most of them will tag your business' Facebook Page if they have one. All of a sudden, this customer is crawling your Business Facebook Page for reviews, to do some research on you to see if you look like you're a good fit for them, and then they find your contact information and either call or message your page – being in the digital world we live in, messaging may be a little more convenient for them!
Word of Mouth Only Travels So Far
While Word of Mouth is always going to be the most personable and trusted marketing available, that is only one way to market and that kind of marketing can only travel so far.
There are numerous ways you can market to get your name and product in front of people who are looking for you. For Example, there is:
Facebook (one of the most effective and common ways to market)
Pay-Per-Click Campaigns (GoogleAds and Bing Ads)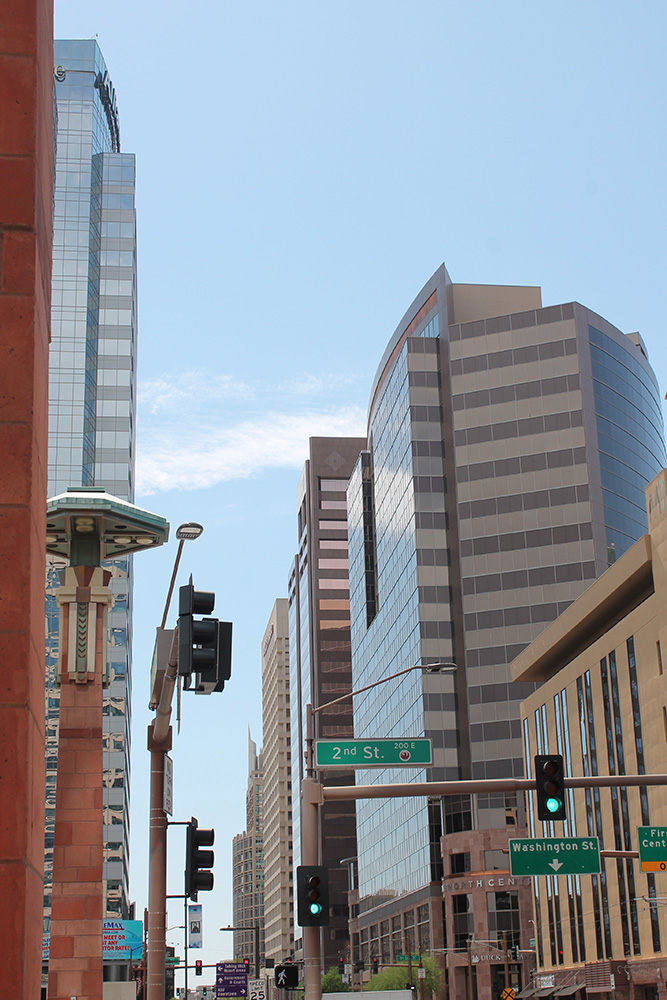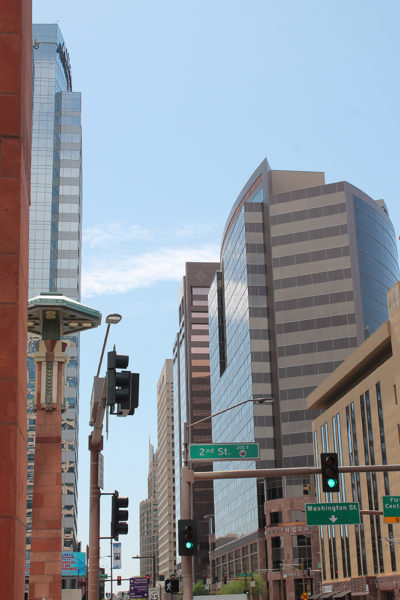 Anthem Is Surrounded By Bigger Cities
Anthem may be a small community with a small population, but it is surrounded by bigger cities such as Phoenix, Scottsdale, and Gilbert, Arizona. Digital Marketing with strategy can target thousands upon thousands of potential customers looking for your business. However, if they don't know you exist because you want to handle marketing yourself or pass it off to an amateur, then you are losing a lot of sales and many customers are missing out.
Anthem is a wonderful community to reside in as you are supported by the residents who live by the rules of "shop local" and still close enough to Phoenix and the many surrounding cities to take your business to the next level – all while staying a local business.
Why You Should Leave Digital Marketing to the Specialists
There are so many "dos" and "donts" to Digital Marketing that you need to be educated in for it to be effective. Many small businesses hire amateurs because they are cheaper or they decide to take it on themselves to save entirely. What they don't know is how it's negatively effecting their Facebook exposure and even their website ranking on Google… yep – you read that right! But I'll say it again: Your digital marketing could affect your website ranking on Google Search Engine. So whether that's a negative or positive effect – that's up to you and who you decide to hire to handle this department for you.
Our Digital Marketing Specialists are real people who can tell you why we don't use autonomous marketing. We stay away from anything automated and duplicated when it comes to your business. We strategize what posts we will start creating for your business – then we hand create each graphic and post to meet our strategy. As time goes on, we study the analytics and determine which posts are performing the best and polish up our strategies based on what we see. We answer private messages right away as well as respond to all comments on each post.
Ready to hire the BPetersonDesign Professionals to handle your marketing the right way? Give our Anthem, AZ location a call at (623) 232-8056 and let's discuss the best plan for your business.